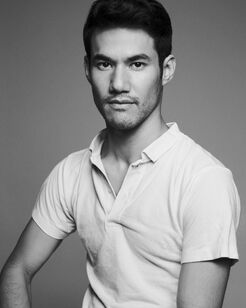 Joseph Altuzarra (born 1983) is a Parisian designer who created his luxury women's ready-to-wear clothing. He launched his brand, Altuzarra, in New York in 2008. His brand is influenced by his multicultural upbringing and his international education in fashion.
Altuzarra was raised by a Chinese-American mother and a French Basque father. As a boy he studied ballet for eight years. He graduated from Swarthmore College with a B. A. in Art and Art History. Upon heading to New York, he interned at Marc Jacobs before his post at Proenza Schouler. Seeking to further enhance his technical construction skills, Joseph then apprenticed with patternmaker Nicolas Caïto, the former head of the Rochas atelier. He later returned to Paris, working as first assistant to Givenchy's Riccardo Tisci.
Pre-Spring 2014 Collection
Edit
Autumn/Winter 2015 Collection
Edit
Ad blocker interference detected!
Wikia is a free-to-use site that makes money from advertising. We have a modified experience for viewers using ad blockers

Wikia is not accessible if you've made further modifications. Remove the custom ad blocker rule(s) and the page will load as expected.