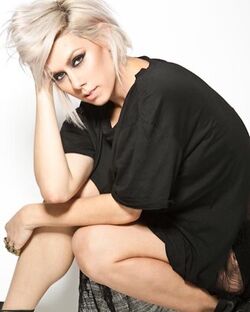 Amanda Balen is a dancer from Canada who trained under Tiffany McLean at Tiffany's Dance Elite in Hamilton, Ontario.
On April 7, 2014 Amanda left the Haus after the last show at Roseland Ballroom.
Work with Lady Gaga
Music videos
Other
Ad blocker interference detected!
Wikia is a free-to-use site that makes money from advertising. We have a modified experience for viewers using ad blockers

Wikia is not accessible if you've made further modifications. Remove the custom ad blocker rule(s) and the page will load as expected.