Ad blocker interference detected!
Wikia is a free-to-use site that makes money from advertising. We have a modified experience for viewers using ad blockers

Wikia is not accessible if you've made further modifications. Remove the custom ad blocker rule(s) and the page will load as expected.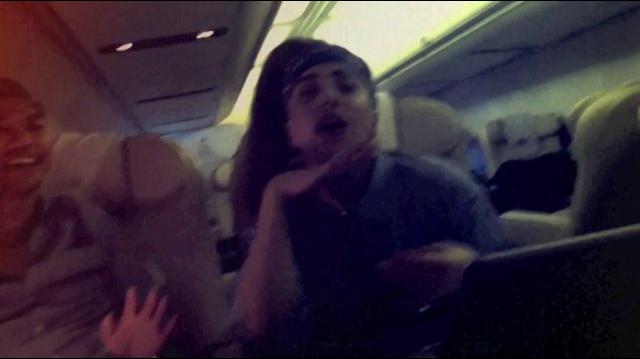 "Bitch, Don't Kill My Vibe" is a song recorded by Kendrick Lamar. Lamar and Lady Gaga re-recorded the track and layered the female vocals. The music video featuring a shortened version of the song was released through DJWSVision No. 2 as "LG Mix" on November 8, 2012.
Background
When asked why she wasn't on the final cut, Kendrick said:
"[Lady Gaga was going to be on the song]. We had a date, but we had to meet the deadline for the pre-order date. That's just the business side coming through and messing things up. But you know it's God's plan. I'm not really too tight about it because I know we have something special."
Lyrics
Lady Gaga:
I am a sinner
Who's probably going to sin again
Lord forgive me
Lord forgive me
Things I don't understand
Sometimes I need to be alone
Bitch don't kill my vibe
Bitch don't kill my vibe
I can feel your energy from two planets away
I got my drink I got my music I will share it but today I'm yelling

Lady Gaga & Kendrick Lamar:
Bitch don't kill my vibe
Bitch don't kill my vibe
Bitch don't kill my vibe
Bitch don't kill my vibe

Kendrick Lamar:
Look inside of my soul and you can find gold and maybe get rich
Look inside of your soul and you can find doubt it never exist
I can feel the changes
I can feel a new life
I always knew life can be dangerous
I can say I like a challenge and you to me is painless
You don't know what pain is
How can I paint this picture
When the color blind is hanging with ya?
Fell on my face and I woke with a scar
Another mistake living deep in my heart
Buried on top of my sleeve in a flick
I can admit that it did look like yours
Why you resent every making of this
Tell me your purpose is petty again
But even a small lighter can burn a bridge
Even a small lighter can burn a bridge

I can feel the changes
I can feel the new people around me just want to be famous
You can see that my city found me then put me on stages
To me that's amazing
To you that's a quick check, with all disrespect let me say this

Lady Gaga:
I am a human
Who is probably going to fall again
Lord forgive me
Lord forgive me
Things I don't understand
Sometimes I need to be alone
Bitch don't kill my vibe
Bitch don't kill my vibe
I can feel your energy from two planets away
I got my drink I got my music I will share it but today I'm yelling
Bitch don't kill my vibe
Bitch don't kill my vibe
Bitch don't kill my vibe
Bitch don't kill my vibe

Kendrick Lamar:
I'm trying to keep it alive and not compromise the feeling we love
You trying to keep it deprived and only co-sign what radio does
And I'm looking right past ya
We live in a world, we live in a world on two different axles
You live in a world, you living behind the mirror
I know what you scared of, the feeling of feeling emotions inferior
This shit is vital, I know you had to
This shit is vital, I know you had to
Die in a pitiful vain, tell me a watch and a chain
Is way more believable, give me a feasible gain
Rather a seasonal name, I'll let the people know this is something you can blame
On yourselves you can remain, stuck in a box
I'm a break out and then hide every lock
I'm a break out and then hide every lock

I can feel the changes
I can feel the new people around me just want to be famous
You can see that my city found me put me on stages
To me that's amazing
To you that's a quick check, with all disrespect let me say this

Lady Gaga & Kendrick Lamar:
I am a sinner
Who is probably going to sin again
Lord forgive me
Lord forgive me
Things I don't understand
Sometimes I need to be alone
Bitch don't kill my vibe
Bitch don't kill my vibe
I can feel your energy from two planets away
I got my drink I got my music I will share it but today I'm yelling
Bitch don't kill my vibe
Bitch don't kill my vibe
Bitch don't kill my vibe
Bitch don't kill my vibe

You ain't heard a chorus like this in a long time
Don't you see that long line
And they waiting on Kendrick like the 1st and the 15th
3's in the air I can see you are - in sync
Hide your feelings, hide your feelings now what you better do
I'll take your girlfriend and put that pussy on a pedestal
Bitch don't kill my vibe
Bitch don't kill my vibe
Walk out the door and they scream it's alive
My new year's resolution is to stop all the pollution
Talk too motherfucking much, I got my drink I got my music
I say - Bitch don't kill my vibe
Bitch don't kill my vibe
Bitch don't kill my vibe
Bitch don't kill my vibe
(My vibe, my vibe, my vibe, my vibe, my vibe)