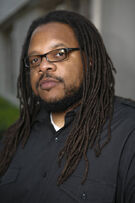 Chris Robinson is an American film director working mostly with music videos and commercials. He has directed commercials for brands such as iPod, Coca Cola and Verizon and music videos for songs like "Fallin'" and "You Don't Know My Name" by Alicia Keys, "Roc Boys" by Jay-Z, the Grammy nominated video for "One Mic" by Nas, and "Bonnie & Clyde '03" by Jay-Z featuring Beyoncé.
Robinson is also a founding partner of RockCorps, an organization that encourages volunteerism in young people, which launched the Boost Mobile RockCorps program in 2005 and Orange RockCorps in 2008.
Work with Lady Gaga
Edit
Reference
Edit
Ad blocker interference detected!
Wikia is a free-to-use site that makes money from advertising. We have a modified experience for viewers using ad blockers

Wikia is not accessible if you've made further modifications. Remove the custom ad blocker rule(s) and the page will load as expected.