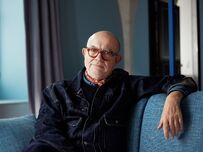 Christian Marie Marc Lacroix
 (French pronunciation: ​[kʁistjɑ̃ lakʁwa]; born 16 May 1951) is a French fashion designer who was born in Arles, Bouches-du-Rhône in southern France. At a young age he began sketching costumes and fashions. Lacroix graduated from high school in 1969 and moved to Montpellier, to study Art History at the University of Montpellier. In 1971, he enrolled at the Sorbonne in Paris. While working on a dissertation on dress in French 18th-century painting, Lacroix also pursued a program in museum studies at the École du Louvre. His aspiration during this time was to become a museum curator. It was during this time he met his future wife Françoise Rosenthiel, whom he married in 1974. In 1987, he opened his own haute couture house.
Accessories
Edit
Necklaces
Edit
Sunglasses
Edit
Fall/Winter 2001 Haute Couture Collection
Edit
Fall/Winter 2005 Haute Couture Collection
Edit
Fall/Winter 2008 Haute Couture Collection
Edit
Fall/Winter 2011 Collection
Edit
Christian Lacroix x Schiaparelli: Fall 2013 CollectionEdit
Vintage collections
Edit
Sacha Walckhoff, creative director at Christian Lacroix did the sketch for this embroidered silk bustier with exaggerated sculpted hips.
Ad blocker interference detected!
Wikia is a free-to-use site that makes money from advertising. We have a modified experience for viewers using ad blockers

Wikia is not accessible if you've made further modifications. Remove the custom ad blocker rule(s) and the page will load as expected.