Need some Gaga news?
Look no further for your daily dose of Gaga straight from the monster community, for the monster community. All her tweets, selfies, videos included in a sleek day-to-day overview.
About üs
Gagapedia is the first & largest Lady Gaga wiki, founded on February 15, 2009. Our goal is to provide a free online encyclopedia on everything Gaga. More than three years after it was established, Gagapedia has reached a size of 4,885 articles, and has 16 active users right now. Topics covered include albums, songs, performances, tours, fashion, interviews, controversies and more.

Our members: The Gagapedia is made up of anyone that wants to help us: you can contribute anonymously or you can register and the ads will be gone! Don't be shy and help our community reach our goal :)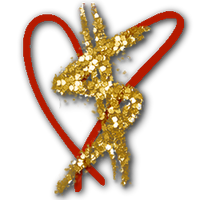 Follow üs
Keep in touch for the latest news, updates and trivia.


Facebook
Twitter

Have an idea to submit? Contact us!
Ad blocker interference detected!
Wikia is a free-to-use site that makes money from advertising. We have a modified experience for viewers using ad blockers

Wikia is not accessible if you've made further modifications. Remove the custom ad blocker rule(s) and the page will load as expected.