Home
Talk

30
2,701pages on
this wiki
News?
Need some Gaga news?
Look no further for your daily dose of Gaga straight from the monster community, for the monster community. All her tweets, selfies, videos included in a sleek day-to-day overview.
Are you up to date on the events of May?
Did you miss some of the events from last month?
Want to go further in the past? Dig into our archive that cover January 2008 to now.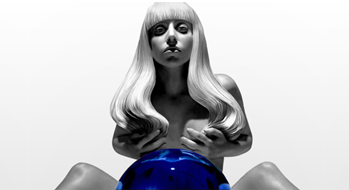 Debuted on April 27, 2012, the Born This Way Ball is Gaga's third world tour, in support of Born This Way (2011).

The tour kicked off its final leg on January 11, 2013 in Canada and unexpectedly concluded on February 11, 2013 in Montreal, due to Gaga sustaining a labral tear of the right hip caused by strenuous repetitive movements in her performances. .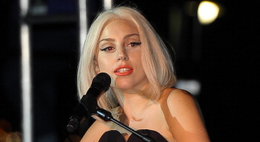 The Born to be Brave bus is a bus that follows The Born This Way Ball Tour during the U.S. dates to help prevent bullying situations, aid positive environments, give a place for youths to seek advice, as well as teaching youths how to help those around them.

Japanese artist, Iggy Proof (Hiromi Yoshimura) did the illustrations for the Born Brave Bus, 'Castle' photobooth.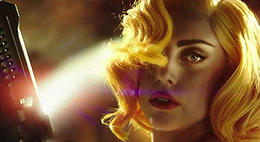 Machete Kills is an upcoming action film, written and directed by Robert Rodriguez. It is the second in a series that started with the 2010 film Machete.

The films serves as Lady Gaga's silver screen debut. She play "La Chameléon," an assassin with a personal vendetta against title character Machete Cortez.
About üs

The Gagapedia is made up of anyone that wants to help us: you can contribute anonymously or you can register and the ads will be gone!

Gagapedia is the first & largest Lady Gaga wiki, founded on February 15, 2009. Our goal is to provide a free online encyclopedia on everything Gaga. More than three years after it was established, Gagapedia has reached a size of 2,701 articles, and has 43 active users right now.




Follow üs

Keep in touch for the latest news, updates and trivia.

Facebook Twitter

Have an idea to submit? Contact us!