This page concerns a member of the Germanotta family. Only general information is allowed on the page as to comply with the privacy rule on the Gagapedia.
Esta é a página diz respeito a um membro da família Germanotta. Por favor, não adicionar nada além de informações gerais. Nós (o Gagapedia) querem respeitar a sua privacidade.
Cette page concerne un membre de la famille Germanotta. Seule une information de type générale peut être inscrite dans la page en raison du règlement du Gagapedia sur la vie privée.
The Germanotta/Bissett are Stefani's family.
Germanotta
Edit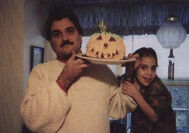 The last name Germanotta originated in southern Italy. The ancestors of Gaga moved to the United States. The name comes from Italy meaning 'a little-bit noisy' or 'a glimmer of brotherly/sisterly fellowship'.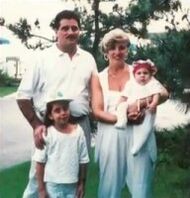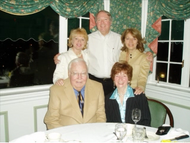 Maternal Great-Grandparents: Vincenzo "James/Jim" Ferri (1881 - 1967) - Ferri changed to Ferrie; Filomena "Minnie" Campagna Isopo Ferrie (1887 - 1940) - Campagna changed to Campana; George Lindsey Bissett (1885 - 1943) and Sarah Ann "Sally" Leach Bissett (1885 - 1963)
Vincenzo Ferri and Filomena Campagna both immigrated to the United States from Brocco (now Broccostella), Caserta (now Frosinone), Lazio, Italy. Vincenzo arrived in the USA in 1905, and Filomena arrived in the USA in 1913.
Veronica Rose "Ronnie" Ferrie Bissett (1928)
Paul Douglas Bissett (1926-2013)
Joseph "Joe" (1957)
Cynthia (1954)
Sheri Bissett Cates
Steve Cates
Paul "Doug" Bissett, Jr
Carole Nessif
Stefani (1986)
Natali (1992)
Laura Mull (Bissett)
Jenny Snyder (Bissett)
Reference
Edit
Ad blocker interference detected!
Wikia is a free-to-use site that makes money from advertising. We have a modified experience for viewers using ad blockers

Wikia is not accessible if you've made further modifications. Remove the custom ad blocker rule(s) and the page will load as expected.