Greyson Michael Chance, better known as Greyson Chance, born August 16, 1997, is a 12-year-old singer/songwriter/pianist from Edmond, Oklahoma, whose April 2010 performance of Lady Gaga's "Paparazzi" at Edmond's sixth-grade music festival, became a hit on YouTube. He rose to fame on May 13, 2010, when he performance the song live on The Ellen DeGeneres Show. As of February 20, 2011, the song cover video has a total viewership of over 37.6 million. Chance has also recently covered Gaga's "Yoü and I".
Little Biography
Chance was born in Wichita Falls, Texas, on August 16, 1997. He is currently enrolled as a 6th grader at Cheyenne Middle School. He is the youngest child of Lisa and Scott Chance. He has a sister Alexa, and brother Tanner, both of whom also play music. Chance has had 3 years of piano lessons, but no formal vocal training. His inspiration comes from Lady Gaga and Augustana. He was signed to Interscope Records, as well as the first artist to sign to DeGeneres' self-owned label.
Covers
So far Greyson Chance has covered two songs by Gaga, "Paparazzi" and "You and I", although he has been greatly inspired by the music of Lady Gaga, so he may cover more of her music.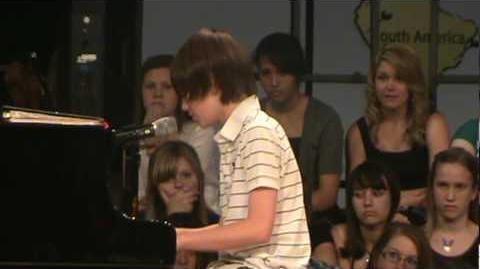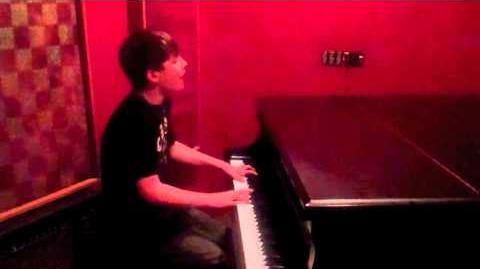 Other
Links
Ad blocker interference detected!
Wikia is a free-to-use site that makes money from advertising. We have a modified experience for viewers using ad blockers

Wikia is not accessible if you've made further modifications. Remove the custom ad blocker rule(s) and the page will load as expected.