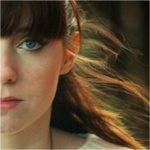 Helen Green is a British artist who creates artwork for the Haus of Gaga.
Background
Some time after establishing her Tumblr account dedicated to drawings and paintings of Lady Gaga as well as various celebrities, Gaga discovered some of her artwork and inquired who the artist was through her Twitter account. Gaga began tweeting several of her drawings and subsequently invited Green to meet her backstage at the Born This Way Ball. Eventually, the two met and Gaga invited Green to become the first Little Monster to be a member of the Haus of Gaga. Helen has since continued releasing a variety of artwork including Lady Gaga and other famous musicians through her Tumblr, as well as contributing the artwork decorating the exterior of the Born Brave Bus.
Artworks about Lady Gaga
Other
Links
Ad blocker interference detected!
Wikia is a free-to-use site that makes money from advertising. We have a modified experience for viewers using ad blockers

Wikia is not accessible if you've made further modifications. Remove the custom ad blocker rule(s) and the page will load as expected.