Inez and Vinoodh
Talk

0
2,701pages on
this wiki

Inez van Lamsweerde (born 25 September 1963, Amsterdam, Netherlands) & Vinoodh Matadin (born 29 September 1961, Amsterdam, Netherlands) are a Dutch fashion photographer duo well known for their work for fashion magazines, advertising campaigns, and for their independent art work.
March 25, 2011
Shot in March 25, 2011 at MG Studios (Las Vegas)
Camera — EOS-1Ds Mark III
Camera manufacturer — Canon
Photo assistant — Barton Jahncke
Studio manager — Marc Kroop
Fashion editor — Nicola Formichetti
Stylist assistant — Brandon Maxwell
Hair stylist — Christiaan (using Kiehl's Grooming Aid)

Kiehl's Sunflower Color Preserving Conditioner

Hair assistant — Ramsell Martinez
Makeup artist — Peter Philips (Art + Commerce) using Chanel Makeup
Makeup assistant — Emiko Ayabe
Manicurist — Deborah Lippmann for Deborah Lippmann Collection (The Magnet Agency)
Lighting technician — Jodokus Driessen
Digital technician — Brian Anderson
Production — Lisa Grezo (GE Projects)
Production assistant — Kat Tolentino
Equipment rental — Smashbox Photo Rentals (Los Angeles)
All outfits by MUGLER (Anatomy of Change 2011)
All masks designed by Peter Philips and made by Montex Paris
Studded collar and cuff were Nicola's own
Gaga wore for the shoot "Alien", a fragrance by Thierry Mugler.
Media use
V: The Asian Issue (No. 71, Summer 2011)
Behind the scenes
Film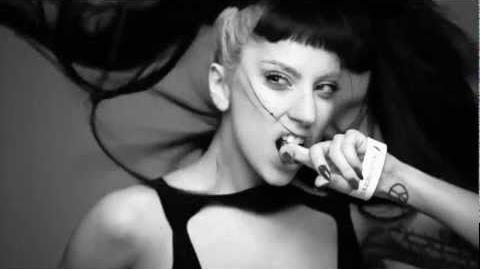 Video Editing — Otto Arsenault
Music — Born This Way (Bollywood Remix)
July 21, 2011
Gaga as Bride — Hat by Philip Treacy, jacket by Yves Saint Laurent, pants by Chanel, shoes by Pleaser, sunglasses by France Look ("Rio 24"), and metal armour by Millennium FX
Gaga as Jo Calderone — Outfit by Dior Homme
Gaga as Nymph — Custom dress by Hussein Chalayan, shoes by Capezio
This particular photoshoot is instead a serie of photoshoots that happened after each scene of the music video for "Yoü and I" was shot in a studio built inside of a pig sty.
On October 17, 2012, Inez revealed that they agreed with Gaga that the published photographs would be only in "gorgeous black and white". The only exception to their artistic vision was two photographs used on the cover of "Visionaire" in 2011.
Media use
Artwork for Yoü and I
Harper's Bazaar (October 2011)
L'Uomo Vogue (January 2012, no. 427)
Haus of Ü
On September 1, 2011, Gaga announced on her Twitter account that she had shot five "fashion films" related to the music video of the song, with Dutch photographer duo Inez van Lamsweerde and Vinoodh Matadin. After the tweet, Gaga released the first video, titled "Haus of Ü Featuring Nymph".
"We built a studio in a pig sty and worked for three days with her constantly coming off set to us and filming with us and taking pictures. What's incredible in there is that this is Gaga, as herself in the character that she is, related to the 'Yoü and I' video, and it's purely her." They went on to explain of Gaga: "She asked us to make these videos as a bridge between fashion and rock and roll, and since both are kind of equally important for her as an inspiration and starting point. So, she really said to us, 'Do your thing, what you would do in fashion context,' let's say, but relate it to the characters that she is in the 'Yoü and I' video."
Directed — Inez and Vinoodh
2nd assistant camera (AC), sound technician — Derek Nelson
Creative direction — Lady Gaga
Fashion direction — Nicola Formichetti
Cinematography — Todd Heater
Lighting technician — Jodokus Driessen
Editing — Otto Arsenault
Featuring Bride
Featuring Jo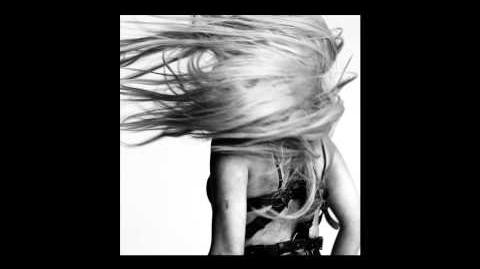 Featuring Nymph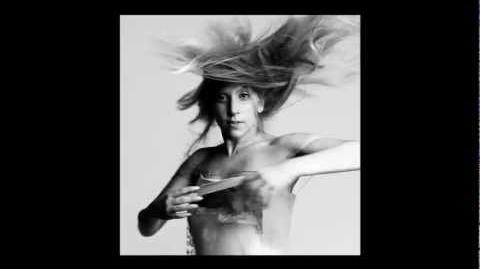 Released on September 1, 2011
July 22, 2011
Tail by Millenium FX, sunglasses by Chanel (01455)
Harness by Zana Bayne, shoes by Pleaser
Veil by Perry Meek for Haus of Gaga, dress by Norma Kamali
Media use
Visionaire (61, November 2011)
Behind the Scenes
Haus of Ü
Featuring Yüyi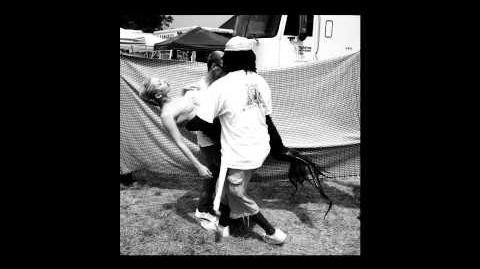 Featuring Barn Hooker and Mother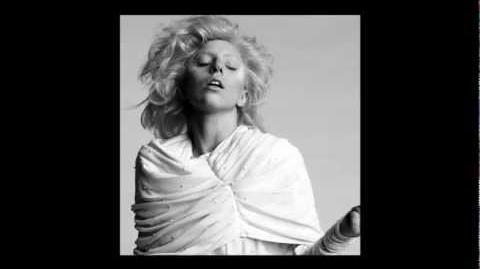 August 18, 2011
Sunglasses by Frame France, jacket by Maison Martin Margiela, custom jewlery by Rodrigo Otazu, socks by Falke, shoes by Christian Louboutin
Crystal teeth by Rodrigo Otazu
They shot Mugler Spring/Summer 2012 RTW Film at Pier59 Digital Studios in Stage C.
Media use
Spanish V Magazine (Winter 2011/12)
Mugler Spring/Summer 2012
The film was shown during the Mugler Spring/Summer 2012 ready-to-wear (rtw) show in Paris.
"Sometimes, my heart sometimes feel so black. In the dunes of the sand. And other days my heart feels like rainbows. MUGLER, MUGLER, Amen. Jesus is the new black. I am a MUGLER woman. I am quiet, I am strong, Amen. Amen. Fan of MUGLER, MUGLER, Gaga. I am a MUGLER woman don't fuck with me, don't fuck with MUGLER, don't f-f... don't fuck with a MUGLER woman. MUGLER, Paris, I Am Paris, We are Paris. Do not anger MUGLER woman she will eat you. Fan of MUGLER, will eat you. I will eat you. MUGLER. Amen. Jesus is the new black. I am MUGLER woman, I am quiet, I am strong, Amen. Welcome to Paris, it's Fashion Week, we are Paris."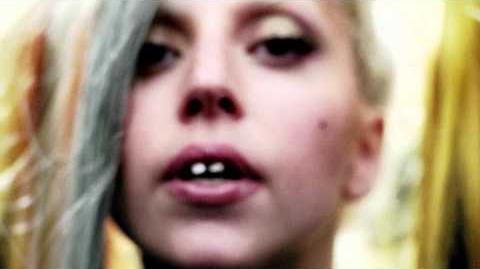 Music — DJ White Shadow (Black Jesus † Amen Fashion Mugler Remix)
Cinematography — David Devlin
Assistant camera — Derek Nelson
Ligting technician — Jodokus Driessen
Edit & color — Alex Arce (DTouch NYC)
Assistant editor — Thomas Gifford
Post Production — DTouch NYC
Digital content and marketing agency — Moving Image & Content
Exexcutive Producers — Two Hustlers & the CollectiveShift
Behind the scenes
Pretty Much Everything
Dallas Contemporary hosted "Pretty Much Everything" from September 22 to December 23 of 2012. Photographs from shooting with Lady Gaga were included.
From the Yoü and I shoot, this portrait of Yüyi is Inez's favorite.
Link