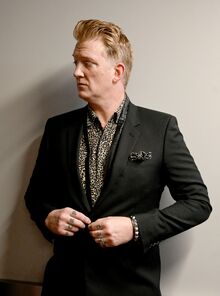 Josh Homme is an American singer, songwriter, producer, and actor. He founded the rock band Queens of the Stone Age, and is the only continuous member of the group.
Homme aided Kevin Parker and Mark Ronson in guitar work for Perfect Illusion. It has not yet been made clear whether he will be featured in any more tracks off the album.
Ad blocker interference detected!
Wikia is a free-to-use site that makes money from advertising. We have a modified experience for viewers using ad blockers

Wikia is not accessible if you've made further modifications. Remove the custom ad blocker rule(s) and the page will load as expected.