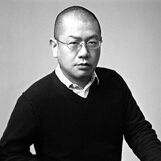 Junya Watanabe is a Japanese fashion designer, originally the protégé of Comme des Garçons designer Rei Kawakubo. Born in Fukushima, Japan in 1961, he went on to attend Bunka Fashion College in Tokyo, graduating in 1984. At this time he began his apprenticeship at Comme des Garçons as a patternmaker. In 1987, he was promoted to chief designer of Tricot knitwear line and then moved on to design for the Comme Des Garçons Homme line. Starting in 1992, he has worked under his own name as part of Comme des Garçons. He started his own line under the Comme Des Garçons name called 'Junya Watanabe Comme Des Garçons' in 1993 and began showing in Paris that same year.
Spring/Summer 2015 Collection
Edit
Ad blocker interference detected!
Wikia is a free-to-use site that makes money from advertising. We have a modified experience for viewers using ad blockers

Wikia is not accessible if you've made further modifications. Remove the custom ad blocker rule(s) and the page will load as expected.