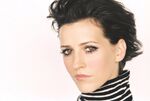 Katie Orr is a dancer from Los Angeles. She was known within the Haus of Gaga as "Pepper" when she danced with Gaga in 2008. Pepper was one of the two original female dancers with Dina before she was replaced allegedly due to refusing to do a show in June.
Work with Lady Gaga
Edit
All the performances (including some TV) from May 11 to June 6 of 2008. She was part of some select interviews where she had to pose in the background with Dina while Gaga was interviewed.
Dates
Location
City
2008
May 11
Here Lounge
Los Angeles, CA
May 13
Sessions on Sunset
Hollywood, CA
May 15
Campus
New York, NY
Open A.I.R. Summer Concert Series
May 16
HK
May 17
Tenjure
40C
May 20
Pink Elephant
May 21
Mansion Nightclub
May 22
Score
Miami Beach, FL
May 24
G Bar
Tampa, FL
May 25
Bill's Filling Station
Wilton Manors, FL
May 27
Trannyshack
San Francisco, CA
May 28
Otis
May 29
The Crib
Mecca
May 30
Tiger Heat
Las Vegas, NV
May 31
MOOD Nightclub
Hollywood, CA
June 5
OPERA
Los Angeles, CA
June 6
Area Nightclub
June 10
Aera
Ad blocker interference detected!
Wikia is a free-to-use site that makes money from advertising. We have a modified experience for viewers using ad blockers

Wikia is not accessible if you've made further modifications. Remove the custom ad blocker rule(s) and the page will load as expected.