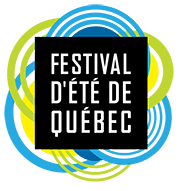 The Le Festival d'été de Québec (also known as by its acronym FEQ, or Quebec City Summer Festival in English) is an annual 11-days music festival in downtown Quebec City, Quebec, Canada during the first week of July. With its 150 000 passes sold, a total attendance of about 1.5 million festival-goers year in year out and its hundreds of performances spread over a dozen venues, the festival has established itself as a major player on the music festival circuit. Its main stage (the largest of its kind in North America) is located on the historic Plains of Abraham with a site capacity of over 100,000. The festival is also known for its eclectic musical selection and its urban setting, with most venues in the downtown area and within walking distance of each other.
Part of artRAVE: The ARTPOP Ball.
Links
Ad blocker interference detected!
Wikia is a free-to-use site that makes money from advertising. We have a modified experience for viewers using ad blockers

Wikia is not accessible if you've made further modifications. Remove the custom ad blocker rule(s) and the page will load as expected.