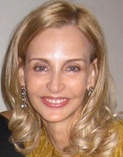 The Marla Weinhoff Studio is a full-service production and set design studio based in New York, New York. Marla Weinhoff's dedication, discipline and passion for beauty and storytelling have allowed her to create sets for the world's most talented designers, photographers and artists for the past twenty years. Beginning with Richard Avedon and currently collaborating with Lady Gaga, Marla is devoted to creating beautiful and innovative sets around the world.
Work with Lady Gaga
Edit
Ad blocker interference detected!
Wikia is a free-to-use site that makes money from advertising. We have a modified experience for viewers using ad blockers

Wikia is not accessible if you've made further modifications. Remove the custom ad blocker rule(s) and the page will load as expected.