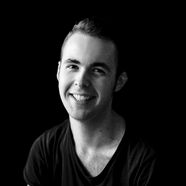 Mathieu Mirano is a fashion designer based in New York. After attending Huntington School of Fine Arts and New York's Parsons School of Design, the then 19-year-old's unique and refreshing interpretation of womenswear beguiled even the most esteemed Fashion publications. Pursuant to this resounding success, Mirano launched his eponymous brand in 2012.
Fall 2013-14 RTW Collection
Edit
Scorched Duct Tape Bras with Safety Pins, Crystals, and Chains, co-designed with Lady Gaga
Warped White Paper Jacket, White Paper Panty and Bra, and White Paper Gloves, co-designed with Lady Gaga
Ad blocker interference detected!
Wikia is a free-to-use site that makes money from advertising. We have a modified experience for viewers using ad blockers

Wikia is not accessible if you've made further modifications. Remove the custom ad blocker rule(s) and the page will load as expected.