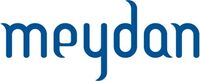 Meydan Racecourse is a horse racing facility located in Dubai, United Arab Emirates. It opened on March 27, 2010, replacing Nad Al Sheba Racecourse which formerly occupied the same site. It is able to accommodate over 60,000 spectators in a 1 mile long grandstand. When not used for races it will serve as a business and conference integrated facility.
Part of artRAVE: The ARTPOP Ball.
Ad blocker interference detected!
Wikia is a free-to-use site that makes money from advertising. We have a modified experience for viewers using ad blockers

Wikia is not accessible if you've made further modifications. Remove the custom ad blocker rule(s) and the page will load as expected.