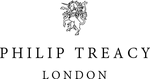 Philip Treacy is one of Britain's foremost hat designers, originally from County Galway in Ireland. Treacy was reluctant to work with Gaga as she reminded him of the late Isabella Blow. It was Alexander McQueen who called him and said: "You have got to work with Lady Gaga! She has got the same boobs as Isabella!" From there, he agreed to work with Gaga. In 2010, a rumor of Gaga wanting to intern at Treacy's studio surfaced in the tabloids. During an interview with the Guardian, Treacy confirmed her intention to intern but that she had to learn how to sew and will be treated as any regular intern. In December, Treacy revealed that Gaga did her internship but that she wasn't very good at sewing. He told her that she should stuck to writing songs as she is better doing that.
Collaborations
Thierry Mugler
Fall/Winter 1995 Collection
Alexander McQueen
Spring/Summer 2002 Collection
Spring/Summer 2007 Collection
Francesco Scognamiglio
Spring/Summer 2010 Collection
Armani Privé
Spring/Summer 2011 Collection
Paco Rabanne
Spring/Summer 2011 Collection
Headpieces and masks
Black heart-shaped hat with honeycomb pattern (2010)
Customs
Feather hat
Philip Treacy for Armani Privé
"Lobster" hat
Other
Links
Ad blocker interference detected!
Wikia is a free-to-use site that makes money from advertising. We have a modified experience for viewers using ad blockers

Wikia is not accessible if you've made further modifications. Remove the custom ad blocker rule(s) and the page will load as expected.