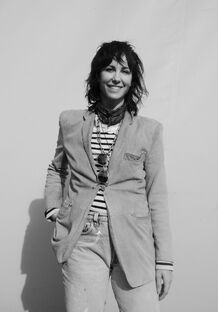 Raquel Allegra is a fashion designer born in Berkeley, CA to artisan parents. Full length webbed cocoon shapes evolved out of laborious experiments with oversized vintage t's recycled from the Los Angeles County Prison System, and informed a new informal beauty within the industry. 2009 marked a maturation for the brand as the collection expanded to include richly textured pieces in deerskin, linen, cashmere, and French lace.
Ad blocker interference detected!
Wikia is a free-to-use site that makes money from advertising. We have a modified experience for viewers using ad blockers

Wikia is not accessible if you've made further modifications. Remove the custom ad blocker rule(s) and the page will load as expected.