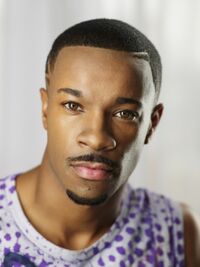 Richard 'Richie' Jackson is the choreographer for Lady Gaga. He was previously a dancer and assistant choreographer to Gaga and working for Laurieann Gibson. He has since replaced Gibson and made his video debut with "Marry the Night".
Work with Lady Gaga
As Dancer
As Choreographer
Other
Links
Ad blocker interference detected!
Wikia is a free-to-use site that makes money from advertising. We have a modified experience for viewers using ad blockers

Wikia is not accessible if you've made further modifications. Remove the custom ad blocker rule(s) and the page will load as expected.