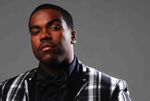 Rodney "Darkchild" Jerkins was born July 29, 1977. He is a Grammy Award-winning songwriter, record producer, and musician. He has worked with many aspiring artists, such as, Michael Jackson, Jennifer Lopez, Janet Jackson, Britney Spears, Beyoncé, the Pussycat Dolls, and Lady Gaga. The words "Darkchild" appear in many of his tracks.
Production with Lady Gaga
He worked with Lady Gaga on the following song(s):
Songs from The Fame Monster (2009):
Songs currently unreleased:
Songs written for other artists:
Ad blocker interference detected!
Wikia is a free-to-use site that makes money from advertising. We have a modified experience for viewers using ad blockers

Wikia is not accessible if you've made further modifications. Remove the custom ad blocker rule(s) and the page will load as expected.