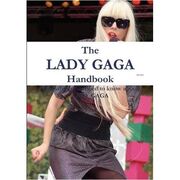 The Lady Gaga Handbook – Everything you need to know about Lady Gaga – 270 pages by John Spray (Tebbo).
"In easy to read chapters, with extensive references and links to get you to know all there is to know right away this book covers: Everything about Lady Gaga… Topic relevant selected content from the highest rated wiki entries, typeset, printed and shipped, combine the advantages of up-to-date and in-depth knowledge with the convenience of printed books."
Ad blocker interference detected!
Wikia is a free-to-use site that makes money from advertising. We have a modified experience for viewers using ad blockers

Wikia is not accessible if you've made further modifications. Remove the custom ad blocker rule(s) and the page will load as expected.