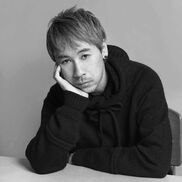 UNDERCOVER is a fashion brand founded by Jun Takahashi, was born in Kiryu, Japan in 1969. He studied fashion design at the Bunka Academy of Fashion in Tokyo, together with Nigo, who now designs the line, A Bathing Ape, he debuted at the lowest level of production with a line of T-"shirts that he named Nowhere. In his spare time, Jun was the lead singer in a Tokyo Punk band called Tokyo Sex Pistols. Even before he graduated in 1991, he had started up his own label and was designing clothes for his friends. In 1993 he opened his "Nowhere" store, in 1994 he put on his first runway show and in 1995 participated in Tokyo Fashion Week. His garments were successful right from the beginning and were soon selling all over Japan. His success in Japan was so considerable that in a very short time he had opened 17 boutiques. He has about 30 stores now. He's now married with a beautiful wife and a baby daughter, and lives in Paris for most of his time. Takahashi has won almost every award Japan has to offer. In 2001 he was awarded the Mainichi prize normally taken by established designers like Issey Miyake or Junya Watanabe. Undercover made it's debut at Paris Fashion Week in October 2002, for Spring/Summer 2003 and one of the dresses is shown here on the right.
"Scab": Spring/Summer 2003 Collection
Edit
"Purple": Spring/Summer 2007 Collection
Edit
Ad blocker interference detected!
Wikia is a free-to-use site that makes money from advertising. We have a modified experience for viewers using ad blockers

Wikia is not accessible if you've made further modifications. Remove the custom ad blocker rule(s) and the page will load as expected.