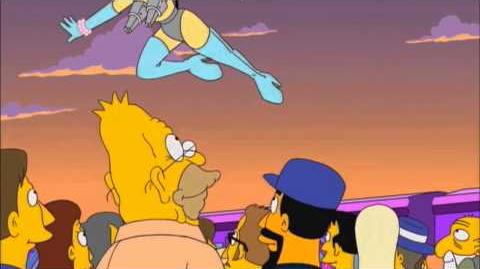 Just reminding everyone that Lady Gaga will appear in the 23rd season finale of the Simpsons on May 20 on Fox!!! She recorded voice overs last August and explained she plays kind of a slutty version of herself.
Gaga wears 18 different outfits during the episode. She has said: "I play a little bit of a slut. The apple doesn't fall far from my artistic tree."
In the episode, Lady Gaga stops her Gaga Express train in the depressed town of Springfield and tries to boost the spirits of Lisa, who has become a complete social outcast. Using the power of positive thinking and song, can Gaga teach Lisa – and everyone in Springfield — that individuality beats conformity? We must believe so!
Gaga has also said:"I make music, but I don't do voice-overs every day of the week, and their characters are so awesomely convincing and sincere and wild and funny, I had to remind myself constantly of the sincerity of the humor, that's what I was trying to focus on, not putting on a character too much and really being as sincere as I could with the lines. I would say this is one of the coolest things I've ever done, my dad's probably going to do 80 backflips when the episode comes out."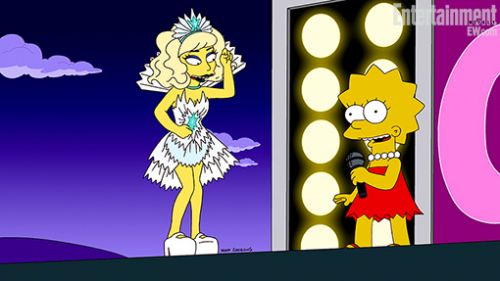 Ad blocker interference detected!
Wikia is a free-to-use site that makes money from advertising. We have a modified experience for viewers using ad blockers

Wikia is not accessible if you've made further modifications. Remove the custom ad blocker rule(s) and the page will load as expected.