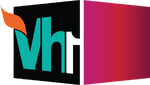 VH1 India is an Indian music channel. It is the sister channel to MTV India, which was launched in 2005. In December 2004, MTV India and Zee-Turner teamed up to bring VH1 to India. In India, VH1 is a 24-hour pay channel aiming to the 13–35 age group. VH1 primarily focuses on international genres of music.
Lady Gaga discussed her name, her favorite song off of any of her albums, "Marry the Night," her favorite songs, and her relationship with Clarence Clemons.
Dress by Alexandre Herchcovitch, jewelry by Kenneth Jay Lane
References
Links
Ad blocker interference detected!
Wikia is a free-to-use site that makes money from advertising. We have a modified experience for viewers using ad blockers

Wikia is not accessible if you've made further modifications. Remove the custom ad blocker rule(s) and the page will load as expected.