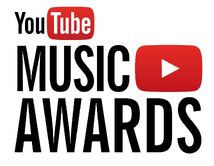 The YouTube Music Awards (also refered to as YTMA) is an award show created by the video-sharing website YouTube, giving awards to artists for their music videos. Fans could vote in each category by posting a specific links from Youtube.com/YTMA on either their Facebook, Google+ or Twitter. The video with the most posts in each category was the winner.
2013 YouTube Music Awards
The 2013 YouTube Music Awards took place on November 3, 2013 at New York City's Pier 36 and were broadcast live at Youtube.com/YTMA and hosted by Jason Schwartzman and Reggie Watts. The show was directed by Spike Jonze. Lady Gaga was nominated Video of the Year for "Applause". Also she performed "Dope", the second promotional single from ARTPOP.
Red carpet
Performance
Set list
"Dope"
Backstage
Nominated Work
Award
Result
2013
"Applause"
Video of the Year
Nominated
Ad blocker interference detected!
Wikia is a free-to-use site that makes money from advertising. We have a modified experience for viewers using ad blockers

Wikia is not accessible if you've made further modifications. Remove the custom ad blocker rule(s) and the page will load as expected.